Cerritos, CA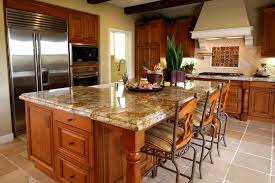 Cerritos is one of the fastest growing cities in the state of California and its progressive population has made every effort to keep the values, morals and ethics of this city intact and its residents mainly comprises of immigrants who have settled down in this prosperous city since the early 80's. Today, it's a modern city with modern homes that have contemporary designs and people are going for a makeover of their residences to look even more stylish, contemporary and functional. It is here, 'Progressive Builders, Inc' has earned the distinction of being the preferred home remodeling company as we have got years of experience in the exclusive domain of home redesign and home renovation services. Our expertise in kitchen and bathroom remodeling services in Cerritos gives us a professional edge as we go on to install a whole new range of products and appliances, making your home look complete and aesthetically beautiful. If you are looking for a contemporary redesign or a conventional one, we have got it both for you and that too well within your monetary limitations since we make every effort to know your specific budget for any home redesign work. When your home needs a makeover, it is we who can help you with an extensive home remodeling service as we have got the necessary resources and skills to deliver, on time and in a cost effective manner. We also excel in roofing, landscaping and garage conversion in Cerritos as we are into this industry for years, executing mega remodeling, redesign and renovation projects with utmost professionalism and to the liking of our esteemed clients.
Kitchen Remodeling Cerritos, CA
Adding spaces to your kitchen can be fun and at the same time painstaking and our interior designers and structural engineers ensure that there are no bottlenecks when it comes to applying the latest methods in the area of kitchen redesign Cerritos by reclaiming unused spaces within your home. Giving your cooking and dining area that luxurious, spacious and cosy feeling is our job and we do it in a professional way, day in & day out. Our interior designers and architects leave no stone unturned in helping you get an extensively redesigned kitchen space that has got the best of amenities. In our kitchen redesign process, we use superior quality materials like Italian marbles countertops, vitrified tiles, glazed tiles, granite counter-tops, wooden storage cabinets, branded faucets, wooden laminate flooring, install wall oven, microwaves, backsplashes and various other kitchen accessories that give your kitchen a brand new, dazzling and refreshing look. We have defined Cerritos kitchen remodeling in a new way and today we are the preferred name in the Los Angeles county region.
Today, we are regarded as one of the top kitchen remodeling contractors Cerritos as we have got the resources to produce a spacious and intellectual look for your kitchen or dining area and which is well within your budget keeping your monetary restrictions in mind. We conduct a meticulous planning, understand your specific design as well as kitchen space requirement and thereafter go about the actual task of kitchen redesign services that we have mastered it over the years. If you are looking for a complete kitchen redesign solution in Cerritos or an extensive makeover, it is "Progressive Builders, Inc" that comes to the minds of all. Call us at (888) 373-9930 and we will more than happy to answer all your design and home remodeling related queries.
Bathroom Redesign in Cerritos, CA
Progressive Builders, Inc have attained perfection in the art of bathroom redesign services in Cerritos, as we are rated among the top bathroom remodelers in the Los Angeles county region due to our sheer experience in this domain. We use the latest technology and the most modern methods of bathroom renovation that is trending all over the world and our expert remodelers use the best quality material while executing any small or big bathroom remodeling Cerritos project.
At Progressive Builders, Inc, we do not compromise on quality, be it men or materials and the end result is a swanky new bathroom that has been refurbished with the best quality vitrified tiles, Italian marbles, faucets and showers that are probably the best in the US and of course the space that has been reclaimed from within your house that adds to the functionality. Avail one such highly professional bathroom redesign Cerritos that is executed by our team of skilled remodelers and designers who are deft at creating innovative designs that is sure to create a 'wow' effect.
Your subscription is not active
Please visit the admin site to re-activate your subscription