Torrance, CA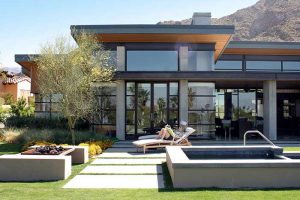 Torrance is a beautiful beach city in the South Bay region of the Los Angeles county and it has 1.5 miles of long beach and it is regarded as one of the safest cities in the Los Angeles county region. It is blessed with moderate climate all the year round and this is the reason why it has a significant population. It is 'Progressive Builders, Inc' who efficiently serves the home design needs of individuals in this particular region through its exceptional remodeling, redesign and renovation services that is 'par excellence'. When any particular space or portion of your home needs a healing touch, it is our experienced remodelers who come to the rescue through their skills in the area of in garage renovations, patio remodeling and professional landscaping services that are second to none. Today, we are rated as the top home renovation service provider in the Torrance region simply because of our extensive skills in the domain of kitchen and bathroom remodeling services that are in huge demand among our customers. We also take immense pride in calling ourselves, one of the top patio remodeling contractors Torrance, CA, as we are among the leading home remodelers and general contractors in the Los Angeles county, providing 'value for money' solutions to our esteemed clients.
Top Kitchen Remodelers Torrance, CA
With us your kitchen remodeling Torrance needs gets new wings as we provide you the most extensive kitchen renovation solutions that is executed in the most scientific and professional manner. Our designers carry out a comprehensive space study and come out with a concept design that is perfectly to your liking by also taking you on-board. As one of the leading kitchen remodeling company in Los Angeles, we understand your specific design, color, material and space preference and thereafter come up with the most exquisite redesign idea that is ahead of times and which is to your liking. Whenever you are thinking of kitchen redesign or kitchen renovation in Torrance, it is 'Progressive Builders, Inc' that comes to the forefront with its innovative and creative kitchen redesign ideas.
Our years of experience in kitchen renovation and kitchen remodeling Torrance has a huge fan following among our clients and this has made us the preferred name in the entire region of Los Angeles county and beyond. Our skilled tilers, masons and carpenters create stunning new concept designs through the installation of wooden storage cabinets, laminate flooring and premium quality marble and granite stone countertops that perfectly blends with the decor of any house and creates a stunning appeal that is soothing to the eyes. Our use of best quality materials is in keeping with our commitment of providing 'value for money' service that displays our professionalism and skills that is beyond comparison.
Bathroom Remodeling Contractors Torrance, CA
Bathroom remodeling Torrance could not have been much better until the arrival of 'Progressive Builders, Inc' as we use the most modern remodeling solutions since we possess exceptional expertise in creating contemporary looking and spacious bathrooms with enhanced features. We have raised the bar for our competitors in the exclusive domain of bathroom redesign services in Torrance by using some of the finest quality materials in the form of bath fittings, faucets, countertops, accessories and appliances that definitely goes on to enhance the overall appeal of your 'shower area' to a new level.
Every nook and corner of your bathroom needs a special attention and it deserves that enhanced look which best reflects modernity, style and functionality. We have come up with some of the most exclusive bathroom design ideas for your bathroom through our Torrance bathroom redesign experts who possess the will and desire to create bespoke interior spaces that produce a stunning look, that is simply inspiring for all and soothing to the eyes of a homeowner. Avail our professional bathroom remodeling services in Torrance and get that brand new look like never before.
Your subscription is not active
Please visit the admin site to re-activate your subscription