Thousand Oaks, CA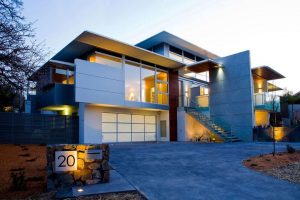 Thousand Oaks in Southern California is a master planned city developed by the Janss Investment Company in the mid 50's and it is one of the most beautiful neighborhoods in the Los Angeles county region with a lush green ambiance. No doubt why our home remodeling experts in Thousand Oaks, are always up on their toes providing the best home remodeling services that is to the liking of all our clients. Progressive Builders, Inc is a trustworthy name when it comes to redesigning homes and converting them to smart and livable dwelling spaces that is replete with the best luxury features and incorporated with optimal living spaces that is reclaimed after an extensive planning. Home renovation and remodeling is our forte as we also possess special skills in solar panel installation & repair services. Our engineers and designers make every effort to transform your living space into are into classic looking abode, furnished and built with the best quality building materials as we are experts in redesigning homes, transforming spaces and creating new spaces within your home that is modern, trendy, spacious, elegant and luxurious. Call us at (888) 373-9930 and we provide you the most professional consultation service and offer the best quotes related to your home redesign needs.
Kitchen Redesign Services Thousand Oaks, CA
Our structural engineers, interior designers, workmen and expert home remodelers have huge experience in designing bespoke kitchens for homes in the Los Angeles county region that is stylish, modern, ergonomic and spacious, giving your home interiors, a new lease of life. Kitchen renovation Thousand Oaks is our forte and today we are recognized as the top kitchen remodeler in Thousand Oaks, due to our vast experience in kitchen redesign services that we execute through our skilled tradesmen who specialize in trades such as masonry, carpentry, plumbing, tiling and painting by taking into account every single detail while designing luxury kitchens for your home. We are the top kitchen remodeling Thousand Oaks company, providing the most professional kitchen renovation and redesign solutions that is simply ahead of all our competitors.
Progressive Builders, Inc executes any project from the start till the finish after having performed an extensive feasibility study and cost analysis about the entire kitchen redesign project by taking the actual homeowner on-board by knowing his likes and dislikes. It is the cost estimate that matters the most as customers may have varying budgets and it is knowing his financial ability, we offer the best kitchen redesign Thousand Oaks quotes that perfectly fits his / her budget. Therefore, if you are looking for a renowned kitchen remodeler in the said region, it is we who can provide you with an array of services related to the kitchen modification front and kitchen redesign front.
Bathroom Renovation Services Thousand Oaks, CA
Bathroom renovation in Thousand Oaks is now carried out by our experts in the most professional manner as we understand your specific redesign needs and help you choose from a list of a bathroom design, dimension, shape, size and features that is to your liking. No two bathrooms can look the same and resemble a 'clone' and we abide by this principle like a religious book and this has made us one of the most preferred bathroom remodeling contractors Thousand Oaks who understands the value of 'unique design'. Call us anytime and we are at your doorsteps, analyzing your specific needs and devising the best bathroom remodeling strategies from the very word 'go'. We learn about your budgetary limitations and thereafter offer the best quote that is well within your reach as our services are really affordable when compared to the top services providers in Southern California.
Today, 'Progressive Builders, Inc' is considered an expert in the area of bathroom remodeling Thousand Oaks as we have a highly skilled team of proficient designers and remodelers who execute any home renovation activity to perfection and on time. Our talented professionals are known for their exceptional bathroom remodeling skills and that is hard to find anywhere else in the region of Southern California and you too can hire our professional services to give a complete new makeover for your bathroom that needed an urgent overhaul.
Your subscription is not active
Please visit the admin site to re-activate your subscription