Long Beach, CA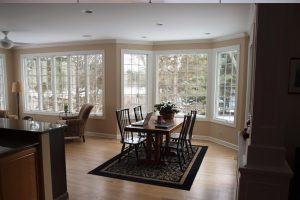 In the Long Beach region, 'Progressive Builders, Inc' has always been the preferred name in the exclusive domain of home renovations and home redesign in the Los Angeles County region as we have got professional skills in abundance that is required in one such extensive home redesign activity. We are an acclaimed home remodeling expert in Long Beach, CA as we perform all types of quality remodeling services which includes kitchen redesign, bathroom redesign, loft conversion, garage conversion, roofing, landscaping, patio remodeling etc. in the most professional manner. Our structural engineers, interior designers, carpenters and masons are skilled to the core, performing all types of home renovation and redesign activities that is perfectly customized according to the design requirement and style specification of clients in a seamless and flawless manner. Reclaiming lost spaces and giving it a new lease of life is our specialty and our experts help your kitchen and bathroom get that dazzling new look like never before through our exceptional expertise as we are rated as one of the top Long Beach home remodeling services company.
Kitchen Remodeling Experts Long Beach, CA
Our expert kitchen remodelers in Long Beach, CA needs no introduction as we have mastered the art and skill of kitchen renovation to perfection by the use of the latest techniques of kitchen redesign and by best reclaiming unused spaces in your home in the most optimal manner. We help change the complete decor and style of your kitchen area by introducing additional cabinets / storage spaces and also enhance the aesthetic appeal of any kitchen or dining space by the use of superior quality building materials such as marble stones, vitrified tiles and granite stones throughout kitchen counter-tops that is bound to give your kitchen a dazzling look and shine. Implementing new kitchen design in a bespoke manner is what we specialize in and it is our experts who very well understands this idea of providing a spacious look to your kitchen area. If you are looking for the most professional kitchen remodeling Long Beach services, it is 'Progressive Builders, Inc' that comes to the minds of all, as we showcase sheer professionalism and dedication in all our redesign projects.
When it comes to affordable Long Beach kitchen remodeling services, it is we who can provide you an array of solutions in the area of kitchen renovations by the use of the latest methods that are trending globally. Progressive Builders, Inc has got considerable expertise in kitchen remodeling services in Los Angeles county region and when you are searching for the most beautiful kitchen cabinets Long Beach design, we are here to provide you with an extensive choice of kitchen cabinets that come in attractive laminate, color and design options.
Bathroom Remodeling Experts Long Beach, CA
Progressive Builders, Inc is also a trusted name in the area of bathroom remodeling Long Beach, California as we have got some of the most experienced bathroom remodelers in the Southern California region who employ the latest bathroom renovation techniques that is sure to impress upon any homeowner. Starting from plumbing to masonry, we use the best quality building and renovation materials and that is quite evident from the top quality bathroom finishing which is displayed here and that is sure to last for years.
Opt for our professional bathroom renovations Long Beach and get to see that spacious, luxurious and shining new bathroom where you would love to spend those early morning hours in a relaxing and refreshing manner. Our team of expert bathroom remodelers Long Beach leave no stone unturned in helping your bathroom get that swanky new look and that is only possible through technologically advanced methods of home renovation that is only possible through our expert help and advice.
Your subscription is not active
Please visit the admin site to re-activate your subscription