Redondo Beach, CA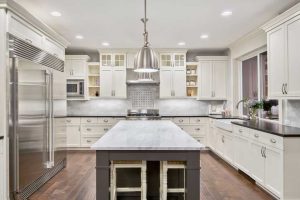 Redondo Beach is one of the most beautiful beach cities in California, located in the Los Angeles county and it is a popular tourist destination and a paradise for water-sports enthusiasts who come here to enjoy some great sporting activities during the weekends. This is one of the most prosperous and flourishing areas in Southern California as it has some great homes, villas and mansions that are well spread out. No wonder why there is a huge demand for quality home restoration and home renovation services in this city which is performed by expert renovators and general remodeling contractors in Redondo Beach who has got years of experience. Our house renovation services comprises of meticulous planning, sound engineering, landscaping and space reclaiming within a house and give it an aesthetic look that is sure to create a 'wow' effect. Apart from kitchen and bathroom remodeling, we also specialize in patio remodeling, garage conversions, landscaping, general roofing and solar panel installation that is carried out by our expert home renovators and remodelers.
Kitchen Remodeling in Redondo Beach, CA
A grey area in your kitchen can spoil the entire decor of your house and coupled with that, if you have a tight or limited kitchen space, it calls for immediate action to replace the old design with a contemporary one, that portrays a stylish look with additional spaces. A functional kitchen design is what all homeowners desire and we at 'Progressive Builders, Inc' have mastered the art of kitchen remodeling Redondo Beach through our expert team of tilers, masons, carpenters and painters who are all highly experienced in their respective domain.
Kitchen renovation Redondo Beach starts with our experts coming to your place and thoroughly analyzing your needs by having a careful look at your existing kitchen space and thereabout devising the best kitchen redesign idea. It comes replete with kitchen storage cabinets that are 'made to measure' in wood, installation of wall ovens, exhaust chimneys, microwaves and flooring that requires a high degree of professional skills. We first carry out a detailed study with exact measurement and then lay down the plan in front of you by taking you on-board. This cannot be more transparent as we do everything right in front of you. So, when it comes to kitchen redesign in Redondo Beach, we are the #1 choice among customers.
Bathroom Remodeling Services Redondo Beach, CA
Bathroom is that particular area of your house that goes through various ordeals and the chances of wear & tear are maximum in this area due to the exposure to physical elements such as soap, detergent, shampoo, oil and various other chemical or cleansing solutions. Apart from these issues, if your bathroom space is really tight, it needs an immediate makeover to get it to a standard size that is internationally trending. Therefore, you need to call the top Redondo Beach bathroom remodeling expert to carry out the task for you in a professional manner.
We possess the expertise and skills in transforming your bathroom into a spacious area where you can refresh yourself and the ample space gives you the freedom to maneuver without facing any hindrance. Our expert designers and remodelers make every effort to give that custom look to your bathroom by installing the best bathroom fittings and building materials which help a bathroom look dazzling new, spacious and luxurious with all the best amenities and bath fittings. You can hire our bathroom remodeling Redondo Beach services for getting a bespoke designed space which is to your liking.
Your subscription is not active
Please visit the admin site to re-activate your subscription