Pasadena, CA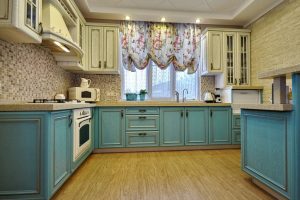 Pasadena is one of the most beautiful cities in the Los Angeles county with the old city having a majority of shopping and dining arcades as it is also one of the primary cultural centers in the San Gabriel Valley. It is home to the renowned Rose Bowl Stadium which hosted the World Cup Soccer in 1994 and it is also home to some of the most renowned colleges, institutions and museums which make this city a preferred residential district in the Los Angeles county. It is no doubt why there is a huge demand for the services of a professional home remodeler in this city who have the expertise in redesigning homes into world class abodes with the best of facilities and amenities. Since it is a resort town, there is a good number of hotels and resorts who frequently require the services of a general remodeler to redesign their existing spaces and make them look luxurious and spacious. Progressive Builders, Inc is one such name in this region that has made a mark for itself in the exclusive world of home renovation as it is rated among the top remodeling contractors in Pasadena with special expertise in roofing, landscaping, solar panel installation, garage conversion and kitchen & bathroom remodeling services.
Kitchen Remodeling Solutions Pasadena, CA
The task of kitchen renovation requires a high degree of skill that is only possible when you have hired the services of an expert home remodeler and it is here when the expertise of a professional kitchen remodeler Pasadena comes into play who provides scientific kitchen redesign solutions at a competitive price. The integral part of any home redesign work starts with space assessment, meticulous planning, interior redesign and finally the execution which involves resources such as men and material that is both of the highest quality. A kitchen space must look highly functional with adequate area reserved for dining and the remaining, reserved for cooking with all the basic and modern amenities.
A kitchen redesign Pasadena starts with reclaiming additional spaces and thereafter the installation of quality kitchen appliances such an exhaust mechanism in the form of an overhead chimney, microwave, wall oven, sink, faucets, storage cabinets that increases the aesthetic appeal of any space. Our kitchen remodeling Pasadena experts possess huge experience in transforming a kitchen area into a functional looking space that has all the necessary gadgets, fittings and accessories that make your cooking and dining experience, really soothing. It is therefore suggested to go for a kitchen remodel Pasadena CA with a top remodeling expert who is into this service domain for years catering to the extensive need of proud homeowners.
Top Bathroom Remodelers Pasadena, CA
A swanky looking bathroom brings about a refreshing and rejuvenating feeling and what better when it has been remodeled and renovated in a way that is perfectly to your liking and with the best quality refurbishing materials that is sure to impress anyone and last for years. Our highly skilled bathroom remodelers in Pasadena perform in a high stress environment by creating stunning looking spaces that is very functional and caters to the needs of every homeowner in this magnificent city. Incorporating the latest international design through the best quality Italian marbles and tiles, we create wonder for you.
Apart from vitrified tiles, glazed tiles and marble stones, we also go on to install the best quality branded faucets, shower capsules, bathtubs, granite or marble countertops, glass mirrors and all other bath fittings as well as accessories that well and truly transforms your bathroom. Our bathroom renovations Pasadena services are highly regarded by our esteemed clients who come back to us future modifications within changing needs and time. So, if you are looking for professional Pasadena bathroom remodeling services, it is our experts who can help you get that picture perfect look.
Your subscription is not active
Please visit the admin site to re-activate your subscription