Lynwood, CA
In the city of Lynwood which is in the Los Angeles county and served by a number of high schools and educational institutions, there are a good number of people who enjoy a lavish lifestyle and it is for them, "Progressive Builders, Inc" have come up with the most professional home redesign solutions. A population of little over 70,000, this town is known for it famous personalities who have made this city proud. It is here, we offer our kitchen and bathroom remodeling solutions that is to the liking of our esteemed clients as we are able to provide you with a comprehensive range of renovation and home redesign services that best matches and blends with your home decor and aesthetics of your living space. Our team of professionals excel in remodeling a particular dwelling space through the process of reclaiming, modifying, redesigning and renovating as they have got the requisite skills and expertise. In the city of Lynwood, CA, we are the #1 home remodeling company and this is due to our vast expertise that we have gathered over the years in this exclusive domain.
Professional Kitchen Remodeling in Lynwood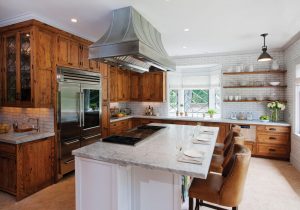 Our interior designers and project managers can assure you of a complete kitchen makeover through our highly trained craftsmen who excel in all possible areas of kitchen redesign services Lynwood as they are a bunch of talented workmen who can transform an entire living space into a brand new one. Our use of exceptional quality building materials has a definitive impact on the overall appeal of your kitchen area that should look spotlessly clean and replete with all the goodies that are needed in a kitchen area. First, we visit your home, conduct a survey, assess your needs, know your exact budget and thereafter plan the final execution which requires meticulous planning. A kitchen should look spacious with optimum space reserved for cooking and dining as one spends a considerable amount of time in a kitchen area preparing dishes for their loved ones. As we specialize in installing kitchen cabinets in Lynwood, we are able to offer you a variety when it comes to selecting the perfect kitchen cabinet design in Lynwood.
Progressive Builders, Inc is one of the leading kitchen remodelers in Lynwood, offering a comprehensive range of kitchen renovation services in the Los Angeles county region through our professionals who have mastered this art. Today, kitchen renovations and kitchen remodeling Lynwood has become synonymous with 'Progressive Builders, Inc' as we are the one who are the most cost effective kitchen remodeling company. Find us online and get your cooking and dining space remodeled according to your own requirement and in a budget that is well according to your estimate.
Top Bathroom Remodelers Lynwood
Our bathroom remodeling experts in Lynwood are exceptionally talented and they are deft at creating luxurious, spacious and modern bathrooms by implementing the latest international design that is trending globally. Our use of high quality marbles, glazed tiles, bathroom fittings and granite stone countertops in our home modification and beautification process is truly professional in every respect as we do not miss out on any detail. Progressive Builders, Inc is the foremost name in the area of bathroom remodeling services Lynwood and we have display our skills time and again in this exclusive domain.
Our team of experts visits your residence and then go about deciding on how to carry out an extensive bathroom renovation act that would help carve out that extra space and make your bath area look much more spacious and luxurious. In the process of reconstruction and renovation, our workmen use the best quality building materials that are sourced from all over US and throughout the world and that ensures lifetime guarantee and this is something extraordinary. Call our professional at (888) 373-9930 and we will be there at your doorsteps assessing your needs and providing you with a credible bathroom redesign Lynwood solution.
Your subscription is not active
Please visit the admin site to re-activate your subscription