El Monte, CA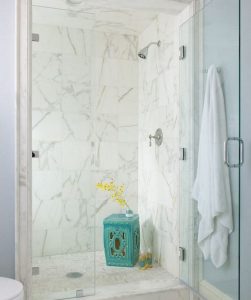 Progressive Builders, Inc, one of the most trusted home remodelers in the El Monte region of California, bringing to you a complete new range of home remodeling services that are perfectly customized according to your needs. We know the kind of dreams you have for your home and how you want it to look stunningly beautiful. That's why our services are designed to offer nothing but the best. We would do whatever it takes to turn all your home remodeling dreams into a reality. Want to make your kitchen look stunning? No problem! Our team of dedicated kitchen remodelers would help you add an extra appeal to your beloved kitchen. We also have a sound reputation as bathroom remodeling contractors El Monte as we have remodeled the bathrooms of residences across the city in a truly amazing way. So, if you are bored with your old bathroom and kitchen, we are the right guys to help you turn that boring thing into something amazing. We would also help you out with roofing, patio remodeling, garage conversions and general remodeling in El Monte, CA. We also help you in making energy efficient home upgrades like installing solar panels. We are fully certified by Build It Green, League of California Homeowners and are the proud members of the National Association of the Remodeling Industry. Therefore, you can rest assured that you would get nothing but the best from us.
Kitchen Remodeling El Monte, CA
Progressive Builders, Inc is the true leader in kitchen remodeling El Monte. We are not saying that, our hundreds of satisfied customers say so. We have earned that trust by offering a dedicated service to our customers who want their kitchen to look stunningly beautiful. We don't rest until we fulfill that dream of yours. We use the most trendy and attractive kitchen cabinets El Monte that would add to the beauty of your kitchen.
We would offer you a range of different styles in cabinets El Monte CA and also help you choose the perfect one for your kitchen. We would first have a detailed discussion with you to identify what exactly needs to be done to your kitchen area and then go about the actual process. We would then create a detailed plan and work hard towards implementing it. We would keep you involved at all the important steps of the process like choosing the perfect El Monte Kitchen Cabinets design, shape and style and the also kind of appliances to be included. Such a detailed approach helps us to achieve full customer satisfaction every time. So, get in touch with the leaders in kitchen redesign El Monte today and get the kitchen you always dreamed of.
Bathroom Renovations El Monte, CA
The bathroom of a home shows the true taste of the homeowner. If all your rooms are brilliant, but the bathroom is not, then that wouldn't impress your guests. That's why, if you want an amazingly beautiful home, you need to have an amazingly beautiful bathroom with all the best gadgets, appliances and features.
Being experts in Bathroom Renovations El Monte CA, Progressive Builders, Inc would help you remodel your boring old bathroom into a something that sweeps people off their feet. No matter what the size of your bathroom might be, we have just the right solutions for it. So, get in touch with us today and discover how we can enhance the beauty of your bathroom.
Your subscription is not active
Please visit the admin site to re-activate your subscription